Many of the adults I work with in my career and business coaching and consultation are looking to grow and expand where they are in their careers. No matter how much you've achieved, you know there is always going to be room for growth whether in the field you are now working in or sometimes with a career change or shift. I like to share my definition of success is feeling a palpable sense of purposeful fulfillment in what you are doing in your work and life.  It's important to know you are spending your time and energy doing work that is meaningful to you and your life. Sometimes, you need a little helping hand to get to the next level.
Here are 3 things that could help you expand your career success.
Learning A New Skill
First up, maybe you need to pick up some new skills. In your spare time, consider working to learn something that could be relevant to your career and help your progression? From learning to speak a new language to training in graphic design, having some new skills could be what you need to be able to move on up or move on in a new career direction..
Starting A Project
Sometimes, a project that you're working on on the side could be your key to progression. Maybe launching a blog or starting a community project could be what it takes to show off your skills and what you can do. Give consideration to the kind of things that would be relevant and impactful to your role and industry. You might want to write a book. You might consider organizing a volunteer community service project. If you're a therapist or helping professional, maybe it's time to start developing some continuing education curricula or a special consultation service. 
Going Back To School
Finally, you may also want to think about heading back to school and getting an advanced degree in a new level of your industry or a new field altogether. My own husband who spent 20 years in the US Navy as an officer and pilot and 10 more years in high school education is not going back to school to get his MBA and his MPA both in sustainability management at age 51 which is an example of how it is never too late to keep growing and expanding. Maybe you might want to pursue your MBA in order to do any number of things with your own business or in the corporate arena. If you like the idea of progressing in your career and increasing your income at the same time, then an MBA is a good option even if you already have an advanced degree. As you can see from the infographic below, the average starting salary tends to be much higher with a master's than a bachelor's degree, which could be exactly what you're looking for.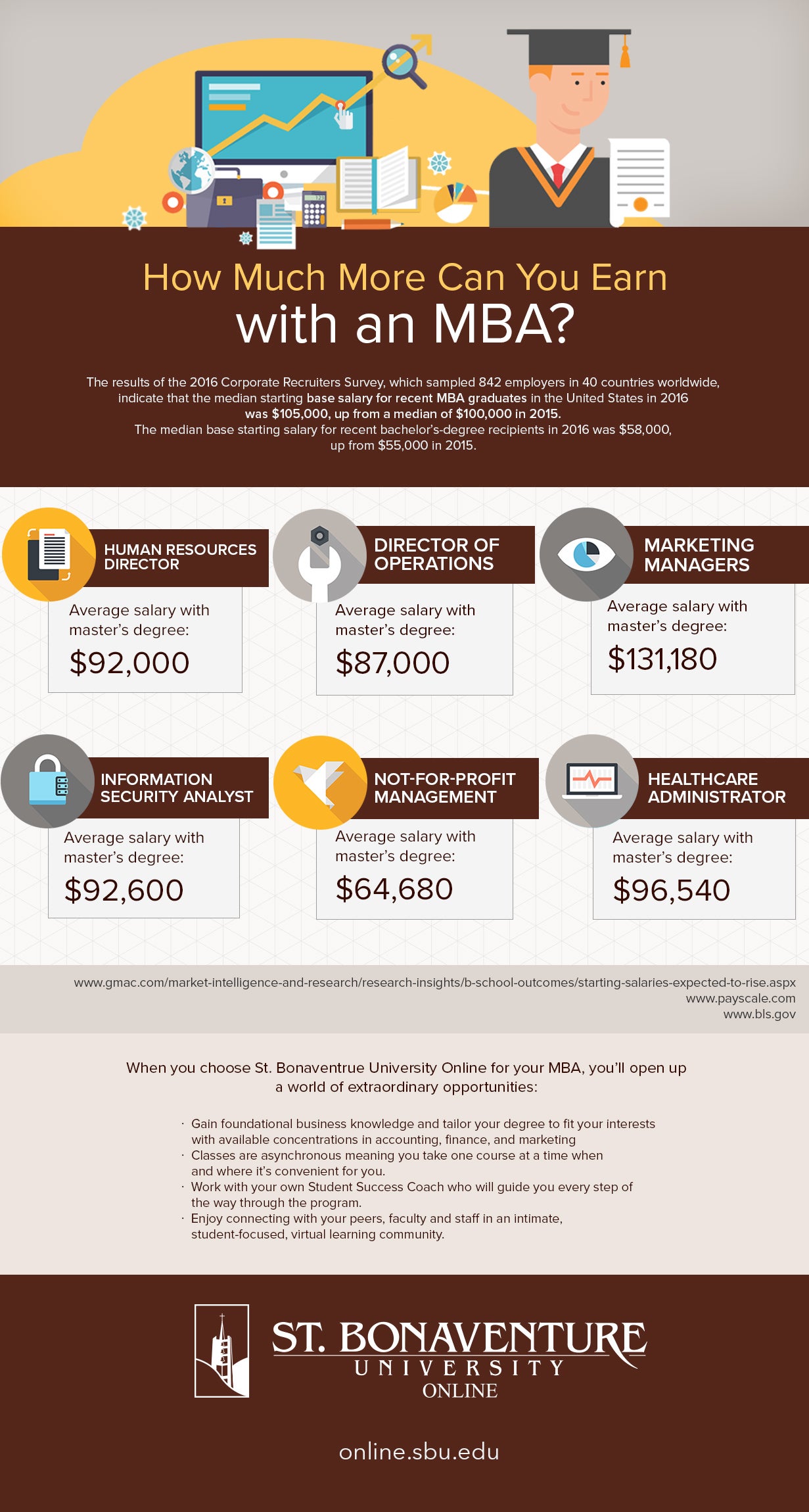 Infographic Design By Online MBA
Not sure WHAT you want to do with your career direction? Contact me and let's chat about how business and career consultation might assist you in determining which direction is the best fit for YOU and your life.